You have to keep everyone in mind when buying gifts so, it might get a little expensive. Here are some tips that may save you money while you are shopping.
PLAN before you PURCHASE
Make a list of all the people you need to buy gifts for. Know exactly how much money you have to spend for this holiday season. Write down the things they like so you have an idea what they want. Get the prices of all the gifts you intend on buying. Once you have that list, head to the store and STICK TO THIS LIST!!
Every penny saved matters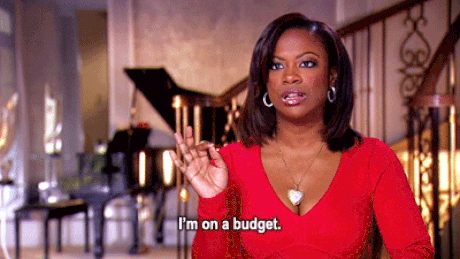 If you have to drive to the mall, that is 30 minutes further, to save 20%, trust me it will be worth it. Do some research on deals available before you even plan on buying anything. Have a strategy and stick to it.
Don't make cheap purchases but make MEANINGFUL ones
Be aware of the money you are spending. The best way to do this is to look at your bank account balance after you leave every store, so you are reminded by how much you have left. Also, buy gifts that you know the receiver will use. Getting gifts is a lot like proposing to someone You don't want to spend extra money for something that only their closet will see.
Trim the expenses that are least important
There are a lot of expenses when it comes to holiday shopping. Holiday shopping is NOT a game and you have some serious purchases to make. You have to get decorations, a tree, lights, gifts, hot chocolate, socks, and the list goes on! Make 2 lists. A "Big purchase list" and a "Small purchase lit." Trim the small purchase items as much as you can so you have some leeway with the big purchase list.
…And on the 6th day of Christmas, Money State gave to me… a list of HOLIDAY DEALS!!
It can be hard to know where to look for deals. Fortunately, you don't have to! Click below to find out what stores have 12 Days of Deals!
Prepare now for your future and always remember Know money, No problems.