Alexandria Hitt is currently studying Finance at Florida State University with a minor in Business Analytics. She has had multiple finance intern positions with companies including Republic Asset Management Corp., located in Tallahassee, FL, and Broadtree Partners. Her experience in finance also includes holding the position of a Senior Loan Consultant. Past experience  includes partnering with colleagues to refine marketing methods and techniques to obtain new clients and analyzing large sets of clientele data to refine and improve existing financial plans.
As a young entrepreneur, she has contributed to 4 books and is also a contributor to the website Uf!itopedia.com, which focuses on educating people on the benefits of having a healthy lifestyle. She is currently 21 years old and continues to create and maintain content on this site as the main contributor.
Who am I and What's the Point?
Hello and welcome to Money State University! First, I want to thank you for coming to my site! This website is dedicated to educating young students about money. Money is something that students are not really taught in school. This is disappointing since it's something everyone will use in almost every aspect of their lives. It's important for young people to know the way money works. For example, before you even step on campus you have to pay thousands of dollars for tuition. For students who might have to take out loans, you're going to have to get familiar with a few finance terms. I hope to teach you some of these  terms.
No matter what field you pursue, you will need to know how money works. You'll need to know finance terms to pay taxes, pay for a house, or take out a car loan. I'm here to make all of this easy to understand.
When it comes to creating good money habits, people love to shy away. "I'm not good at math"…"I only make so much"… "I'm young! Save for what??" It's excuses like this that will keep you in the same tax bracket forever. When is the best time to get good money habits? When you're young and have no bills to pay. That's why it's so important that young adults get in control of their money NOW.
When it comes to any goal, you need to be educated on the topic before you can accomplish that goal. Think of it like this, if you want to reach your fitness goals you have to learn how to work out correctly. So, if you really want to reach your finance goals you need to learn about money and I'm here to teach it to you.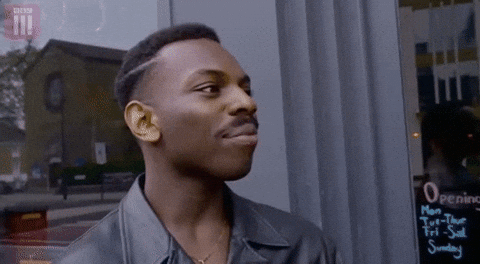 Money can be complicated, but I'll make it simple. That's the point of this site. It's about saving here and there, knowing why you don't get your full check, and setting yourself up for a better lifestyle. Money State University is just like college, but better because you learn how to use your money correctly and tuition is free!
How Can I Help?
If you check out my blog you'll see that there are multiple tips and tools available to help you manage your money. Throughout my website, social media handles, and blogs you can really learn the way money works.
There is so much information about money management that it is honestly overwhelming. I have worked to make money management easy for you. Stick with me and I can help you get one step closer to your personal financial goals!